Booking accommodations in privileged locations keep transport at ease. Dooars is a vast region, comprising an area of about 8,800 sq. km. Adorned with beautiful rivers, serene streams, and lush vegetation, Dooars is a nature's paradise. Wildlife exploration here is one of the reasons that fascinate tourists.
Planning a stay in a prime location based on your destination choices is what turns your journey more enjoyable, and less time-consuming. If you're looking for a quality Dooars Latatguri resort, this reading can help you. Let's explore five top resorts in the region of Dooars Lataguri, available at different price ranges.
1.     The Reserve Gorumara
The Reserve Gorumara is one of the highly recommended resorts in Gorumara Dooars. It's a mid-priced, 3.5-star resort hotel in Lataguri. Lataguri sits on the fringe of Gorumara National Park on NH 31., where this red-roofed, two-storied property nestles. Reserve Gorumara involves a vast lawn and authentic forested ambiance.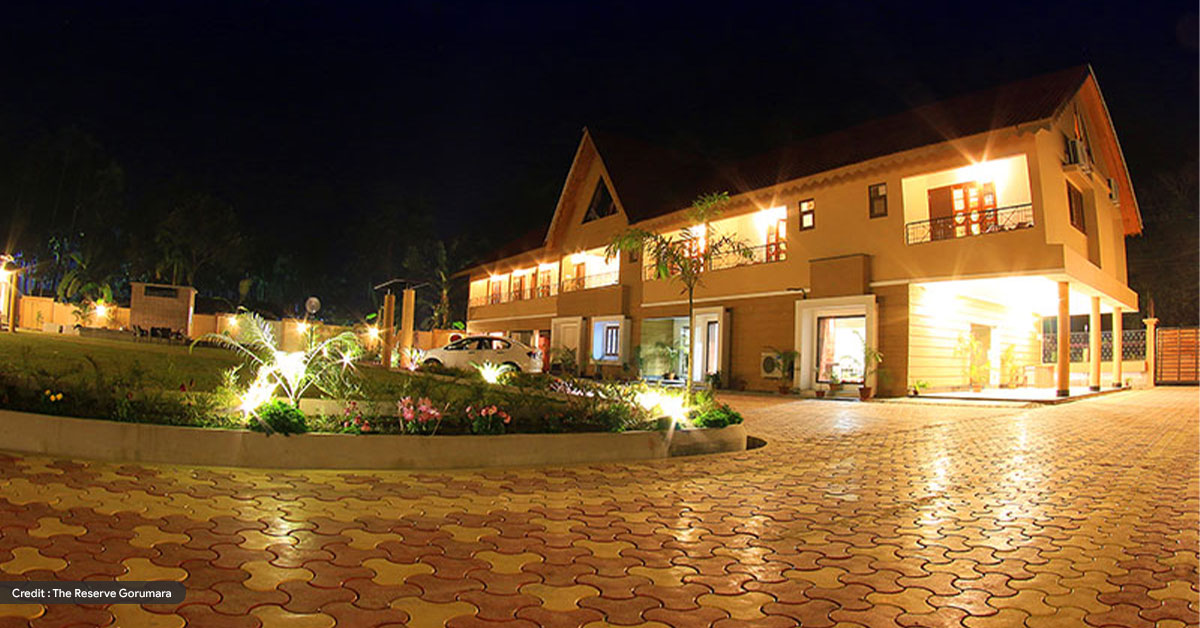 Property Highlights: Well-maintained and different categories of rooms, power back-up, excellent food, free parking, restaurant, bar, free Wi-Fi, air conditioning, free newspaper in lobby, laundry facility, daily housekeeping, garden, hot and cold water supply, LED TV, airport transfer.
2.     Aranya Jungle Resort
About the location, Aranya Jungle Resort occupies the heart of Lataguri. Teeming with a promising view, Aranya Jungle Resort involves closer proximity to Gorumara National Park. The resort has budget-friendly AC and Non-AC cottages in different ranges, a lawn with swings, plantations, and walkaways.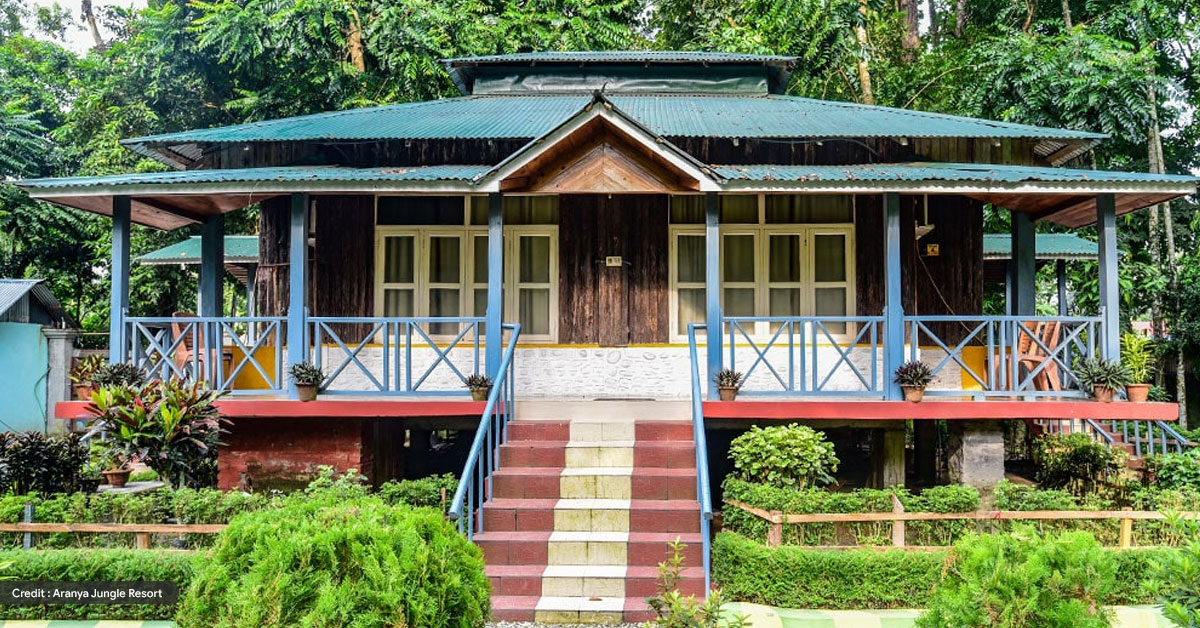 Property Highlights: Well-equipped rooms, free parking, TV, geyser, 24-hour front desk, car booking, flight ticketing, restaurant, customized tour packages, free car parking, hot and cold water supply, free internet, housekeeping.
3.     The Firefly Resorts
The Firefly Resorts is in Purba Lataguri. This Dooars Lataguri resort offers a nice view of verdant greenery around. Good food, a prime location, a kids' playground, jungle safari facilities, two well-furnished room categories, best-in-class hospitality, and budget-friendly rooms are available in The Firefly Resorts.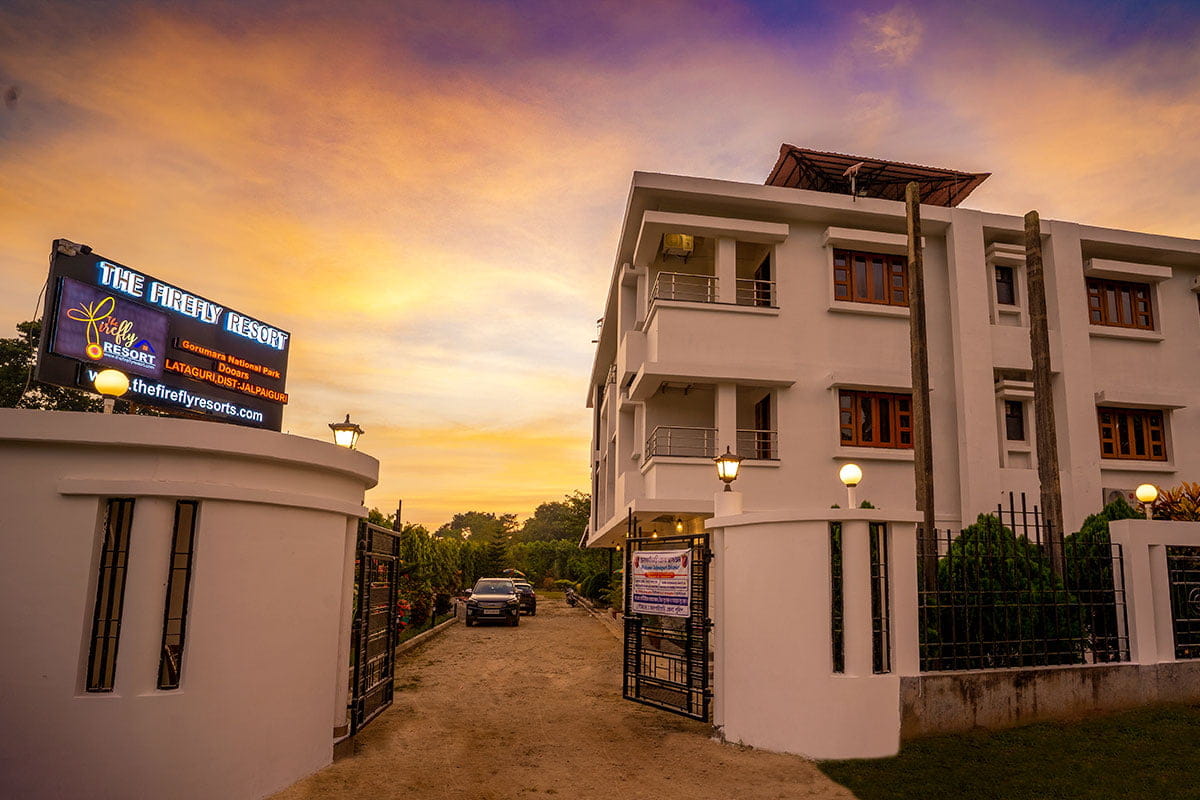 Property Highlights: Well-maintained rooms, air conditioning/Non-Ac, coffee-tea maker, free Wi-Fi, LED TV, toiletries, seating area, swimming pool, free parking, multi-cuisine restaurant, banquet hall for events, doctor-on-call, housekeeping, geyser, wake-up-call, bottled water service, airport transfer.
4.     Tusker Den Forest Resort
Tusker Den Forest Resort is a great option if you're looking for a budget-friendly, all-inclusive accommodation option in Gorumara Dooars. The pretty vast resort property involves several lovely cottages surrounded by an eco-environment.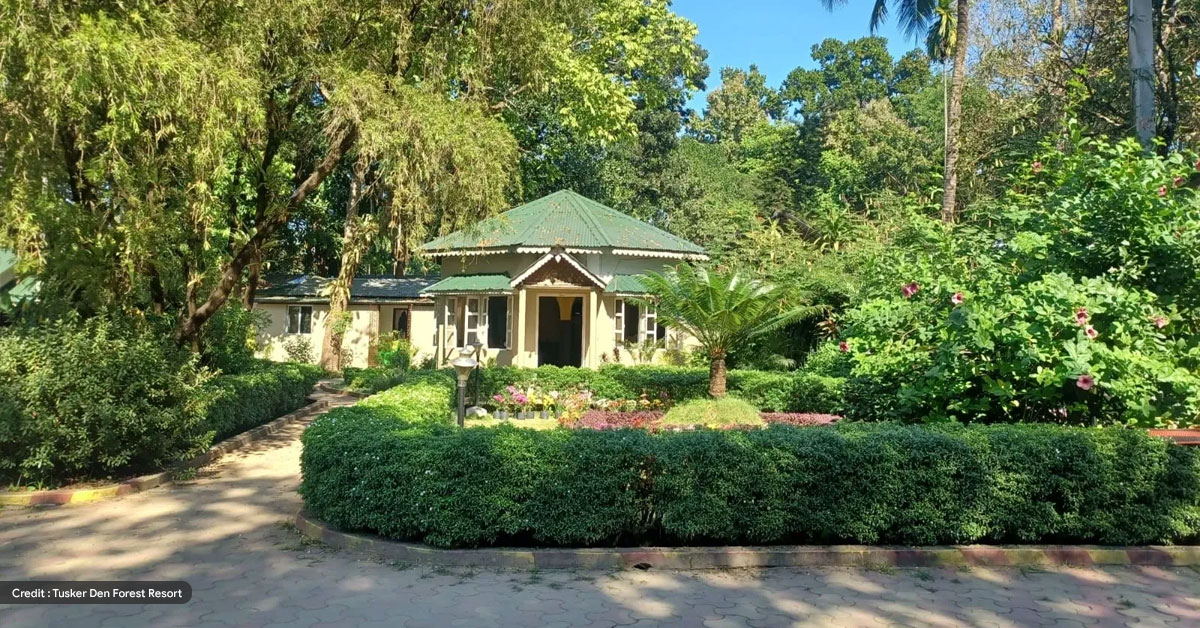 Property Highlights: Well-furnished rooms, housekeeping, free car parking, restaurant, proper cleanliness, power backup, laundry service, attached bathroom, hot water available, wake-up call, doctor on call.
5.     Jungle Book Resort
Jungle Book Resort sits in the Madarihat, Alipurduar district. Luxury property, privileged location, reasonable accommodations, good food, lush forested location, and well-maintained rooms in The Jungle Book Resort. The property involves a beautiful lawn and seating area.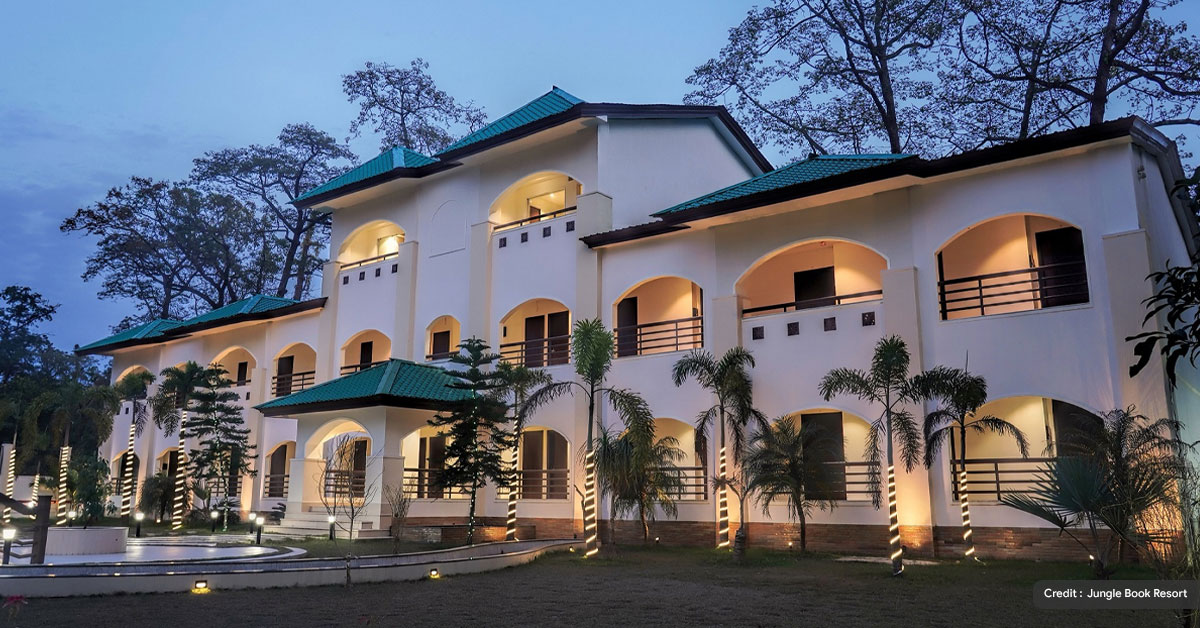 Property Highlights: Well-appointed rooms, 24-hr room service, free parking, refrigerator, newspaper availability, laundry service, power backup, AC, conference room, free Wi-Fi, restaurant, luggage assistance, travel assistance, pick-up & drop-off service.
Find the best resort in Lataguri Dooars and make your holiday stay pleasurable and secure. You can also book tour packages from your hotelier. However, jungle safari, car hire, and entry fees are exclusionary services until mentioned in your accommodation package. It has always been a great holiday spot to explore and stay, a mind-blowing forested region. 
---