For an adventure lover, Lataguri is the choicest destination. The density of flora you see as you approach ahead is worth exploring. Every year the place observes a great rush of tourists here. Due to the number of accommodations available in the region, you may get to manage one without hassles.
When it comes to receiving convenience, it's best to get all-inclusive accommodations. But it doesn't mean charging you more. At affordable prices, you can book your stay easily. Before booking Lataguri hotels, make sure that you talk to your hotelier. Knowing their services is important.
Jumping into the booking process without end-to-end interaction may not serve better purposes. Speaking to them helps you understand their overall approach. For example, if you need a specific amenity, you can tell them so as to confirm the availability of the service. If you don't find it there, you may skip the other options.
Some tips for taking into consideration:
Compare price as it gives you a clear understanding of what the most homestays are providing. There are different booking websites accessible. So, when you book online, be sure to have a look at this factor. For offline booking, you may gather price information on Google search.
Checking the accommodation review is of much importance. It lets you know about their hospitality and services towards customers. Plus, genuine guest reviews inform you of the existing facilities they actually offer. Many a time what websites show is not get-at-bale.
Know the cancellation policy from the service provider. The official website may include that but nothing could be so good as learning information from the hotelier.
Besides checking amenities on the website, speak to the service provider. It's very vital because not every accommodation involves the same facilities at all. However, the basic ones include free Wi-Fi, restaurant facility, room services, laundry facility, car hire, parking area, etc. Your hotelier may introduce more or less.
If you need an AC room, let them inform you beforehand. If you don't opt for it, let them know too. Several times, this AC service confuses customers. In addition, do not skip asking about the geyser service as it causes another struggle many times.
Feel free to ask anything that is relevant to the service, such as payment policy, age requirement, check-in, check-out time, existing security features, additional facilities, et al. Never skip asking which services cost extra fees. This is expected that not all conveniences are included, such as – car hire, car parking, or enjoying a multi-cuisine restaurant.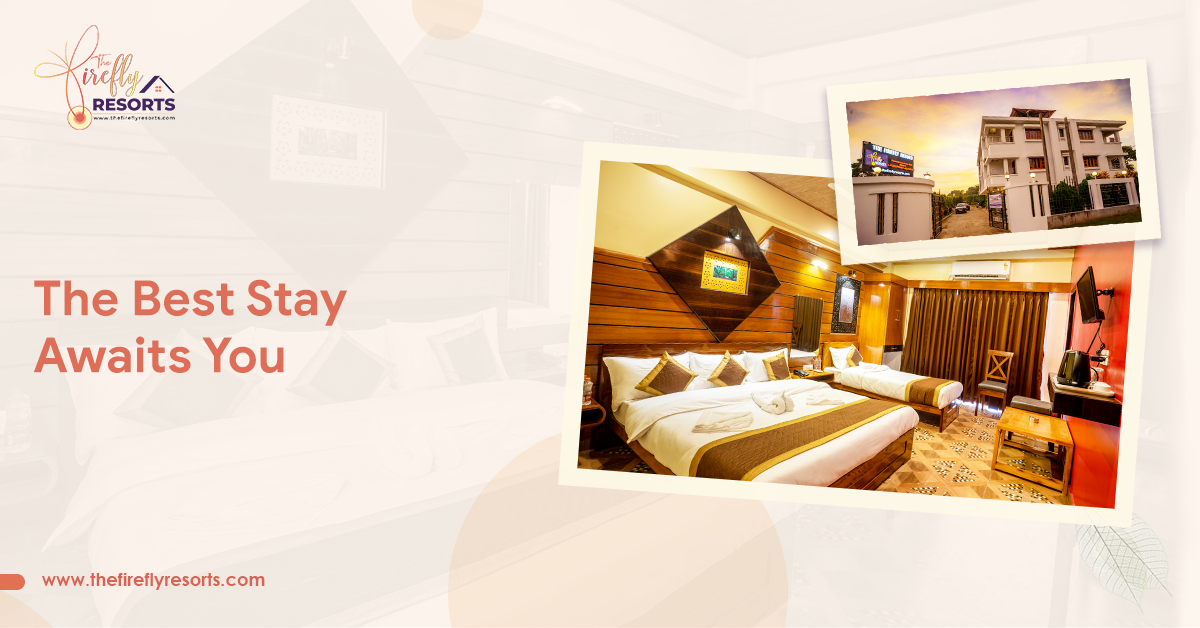 Accommodation booking is no big job. Doing it with mastery requires some excellence, however. Hope this guide may aid in finding out a quality stay. Make sure the budget you set for the best resort in Lataguri is worth spending.
If your journey aims at exploring wildlife diversity, it's best not to come during monsoon seasons. Since the sanctuaries remain closed this time, the essence of your tour might turn incomplete. Overall weather used to stay incredibly pleasant most of the period. Have your visit to this quaint region for exquisite trip experiences.
---